Thomas Leppert, Politician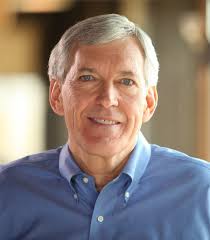 Born: June 15, 1954
Thomas C. Leppert was born June 15, 1954. Upon joining DeMolay, he discovered a place to stretch the abilities that he has been known for in a lifetime of business and politics. He ascended through the offices reaching Master Councilor of Glendale Chapter, in Glendale Arizona. He continued to climb as he eventually reached the goal of presiding as the Arizona State Master Councilor in 1972 – 1973.
Brother Leppert built off the building blocks he learned in DeMolay by attending Claremont McKenna College in 1977 as well as obtaining his Masters of Business Administration (MBA) from Harvard University in 1979. Education remained a focal point for him in the years to come. He was a White House Fellow in 1984. He was given an Honorary Doctorate from Claremont McKenna College in 2008 where he is currently on the Board of Trustees.
Brother Leppert's business career led him from Arizona to Dallas to Hawaii and then back to Dallas. He served as the CEO of Turner Construction Company, a Fortune 500 company whose headquarters he moved to Dallas. He has also served on the Board of Washington Mutual. Prior to these, he has held positions at McKinsey & Co., Trammell Crow Company, Pacific Financial Corporation, and Castle & Cooke Properties, Inc.
Among the many accomplishments of his long career, Leppert is the proud recipient of the Global Cross Millennium Award for Corporate Environmental Leadership and a Torch of Conscience Award from the American Jewish Congress.
In 2007, Brother Leppert was elected the Mayor of Dallas, Texas, beating Dallas City Council member, Ed Oakley in a runoff election. He has launched major trade initiatives with trips to Mexico and China. In February 2008, Leppert unveiled the "Every Child Ready to Read @ Dallas" program….just one of the many parts of a large plan to improve the educational system that was announced in 2007.
Brother Leppert is a recipient of the Degree of Chevalier, as well as the Active Legion of Honor.