DeMolay Online Advisor Training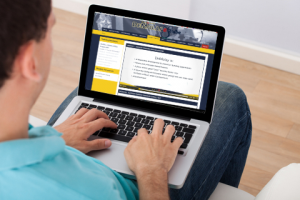 FOR IMMEDIATE RELEASE
KANSAS CITY, Mo. – DeMolay International is proud to launch the online DeMolay Advisor Training program!
To access the DeMolay Advisor Training Program simply log in to eScribe.DeMolay.org and click on the Advisor Training tab at the top of the screen.
If a potential Advisor does NOT have an eScribe profile, meaning they are not a Senior DeMolay, former Advisor, or an Honorary Legion of Honor recipient they will need to register for a new profile. Registration is simple, go to DeMolay.org/AdvisorTraining.
This six module online training course is now the only officially approved Advisor Training course for new and continuing Advisors. These six modules consist of an Advisor Training program intro, how DeMolay operates, the role of the Advisory Council, Risk Management & Youth Protection policies and procedures, and concludes with a summation of resources at the Advisors' disposal.
Each module is between five and 20 minutes and concludes by the participant answering a set of questions. These questions are not ranked or scored, rather the questions show what they have just learned in the video and the reference materials.
Completing the DeMolay Advisor Training program does not mean participants are automatically DeMolay Advisors. All potential Advisors still must complete the Advisor Application at DeMolay.org/AdvisorApplication.
DeMolay International could not have completed this incredible venture without the financial support of the Wisconsin DeMolay Foundation!
For more information, please contact:
DeMolay International
1-800-DEMOLAY (336-6529)
DeMolay@DeMolay.org
DeMolay is the premier youth leadership organization building young men of character and dedicated to making young men better people and leaders. Providing a program based on timeless principles and practical experience, DeMolay strives to not only create the extraordinary leader, but a leader of character.
This is an official publication of DeMolay, and acknowledges authority and yields allegiance to DeMolay International, of which Frank S. Land was Founder.
Article updated 7/1/2016 at 8:53 PM removing details around certification of DeMolay Advisors. Additional information will be made available at a later time.