DeMolay Dedicates New DeMolays to Imperial Sir Smith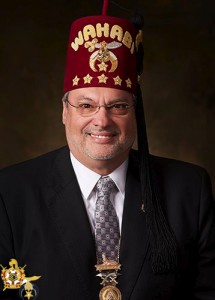 IMMEDIATE RELEASE
Kansas City, Mo – DeMolay Month is nearly upon us! Energy, excitement, and elation are three of the many feelings in a DeMolay Chapter when new members become initiated. March 2017 is DeMolay Month and the theme is "Tradition of DeMolay." During DeMolay Month we celebrate the traditions we honor as members; leadership, service, and character, and more. DeMolay is proud to recognize the accomplishments of Brother and 'Dad' Imperial Sir Chris L. Smith, Imperial Potentate of Shriners International.
To make 2017's DeMolay Month extra special, we will honor Imperial Sir Chris Smith and dedicated all new members worldwide who join in his honor.
Grand Master Bill Sardone stated, "Every young man that joins DeMolay in March gets something extra special, his name will be enshrined and dedicated to Imperial Sir and Brother Chris Smith. 'Dad' Smith truly represents the teachings of DeMolay. It was a no-brainer for us to recognize him for what he does. Every new member in March will receive a letter from 'Dad' Smith, an acknowledgment that they are on a path for good things in life. Who better to dedicate this month to than a man who dedicates himself to charity, hospitals, the betterment of youth. If I were to ask him ahead of time, he would have said no because 'Dad' Smith is humble. He lives the virtues of DeMolay, through and through.
Imperial Sir Smith stated when notified of this honor, "Wow, this is quite an honor! Although, if I can make a difference in a young man's life, that would be the real honor."
View additional DeMolay Month prizes and details here: DeMolay.org/DeMolay-Month-Details 
For more information, please contact:
DeMolay International
1-800-DEMOLAY (336-6529)
DeMolay@DeMolay.org
DeMolay is the premier youth leadership organization building young men of character and dedicated to making young men better people and leaders. Providing a program based on timeless principles and practical experience, DeMolay strives to not only create the extraordinary leader, but a leader of character.
This is an official publication of DeMolay, and acknowledges authority and yields allegiance to DeMolay International, of which Frank S. Land was Founder.