Hall of Fame 2016 Class
KANSAS CITY, Mo. – DeMolay International would like to announce the three inductees of the DeMolay International Hall of Fame for 2016! 
James (Jim) H. Steeg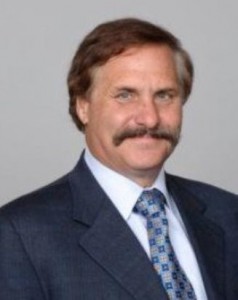 James (Jim) H. Steeg is an American sports executive. He is considered the one individual who is responsible for growing the Super Bowl into the most popular one-day sporting event.
Brother Steeg is a past master councilor of Fort Wayne Chapter in Indiana and was initiated in 1965. Brother Steeg said that DeMolay taught him the important leadership skills and gave him tremendous self-confidence – both of which served as his springboard to a successful career in business, on the international, national, and local levels.
Click here for more information on James H. Steeg.
Samuel C. Williamson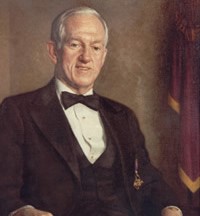 Brother Samuel (Sam) C. Williamson, Right Worshipful Past Grand Master (December 28,1981 – December 27, 1983) of the Grand Lodge of Free and Accepted Masons in Pennsylvania is a member of Valley Lodge No. 613 located in Turtle Creek, PA. Brother Williamson was Raised to the Sublime Degree of a Master Mason on December 3, 1951 in Tyrian Lodge No. 612, and served as Worshipful Master in 1959. Brother Williamson is a Senior DeMolay of the former McKinley Chapter in Turtle Creek, where he served as Scribe, Chapter Advisor, and Advisory Council Chairman.
Click here for more information on Samuel C. Williamson.
Edward J. Peterson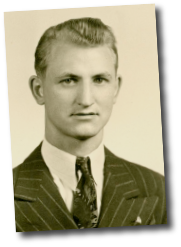 World War II Army Air Forces 1st Lieutenant Edward J. Peterson, Jr., a Colorado native, is the namesake of Peterson Air Force Base. Brother Peterson was responsible for the founding of the Englewood Chapter in Colorado. Brother Peterson died heroically Saturday, August 8th, 1942.
Click here for more information on Edward J. Peterson. 
Also, check back at demolay.org/halloffame/ for a full bio and additional information on all new inductees after Session 2016!
For more information, please contact:
DeMolay International
1-800-DEMOLAY (336-6529)
DeMolay@DeMolay.org
DeMolay is the premier youth leadership organization building young men of character and dedicated to making young men better people and leaders. Providing a program based on timeless principles and practical experience, DeMolay strives to not only create the extraordinary leader, but a leader of character.
This is an official publication of DeMolay, and acknowledges authority and yields allegiance to DeMolay International, of which Frank S. Land was Founder.