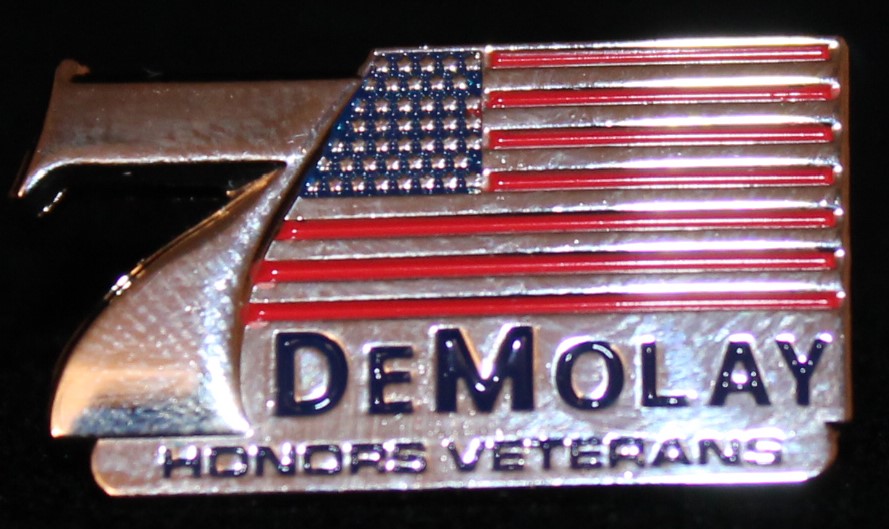 As Veterans Day fast approaches on November 11, DeMolay International has taken on a rather simple but very meaningful project to support Veterans throughout the world. The 7
th
Preceptor Lapel Pin is targeted toward fulfilling our promise to Veterans for their service and sacrifice and to fulfill our seventh Cardinal Virtue – Patriotism.
Help DeMolay Honor Veterans and purchase your 7th Preceptor Lapel Pin today!
$1.00 of every pin sold will be donated to the Wounded Warrior Project.