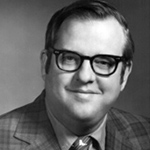 David Gray Ross
Judge
"As a young boy who had lost his father, the interest taken in me by the men of DeMolay provided encouragement, leadership, and opportunities which, in hindsight, seem impossible. The vision of the Order of DeMolay kept me focused on the truly important things in life and taught me a morality which remains with me today. As the Director of our Nation's primary support system for America's alienated children, I am mindful of the old adage that says, 'as the twig is be, so grows the tree.' We must join together to bend our children toward what is right and good and necessary to make them productive citizens of the future."
Honors:
Deputy Director/Operating Head
Federal Office of Child Support Enforcement, ACF Department of Health & Education
Washington, D.C.
Judge Ross has devoted most of his career to public service:
Associate County Attorney, Prince George's County, Maryland (1965-1967)
Master (Judge) of Juvenile Causes Circuit Court, Prince George's County (1968-1970)
Senior Partner - Law Firm of Ross, Lochte, Murray, Redding & Devlin (1970-1978)
Circuit Court Judge Seventh Judicial Circuit Upper Marlboro, Maryland (1978-1993)
Among the many honors bestowed upon Judge Ross are:
Warren E. Burger Healer Judge of the Year Award, Children's Rights Council (1993)
Outstanding Family Court Judge of the Year of the United States, National Child
Support Enforcement Association (1989)
Judge of the Year Maryland Joint Child Support Enforcement Council (1986)
Distinguished Citizenship Award given by the Governor of Maryland (1978)
Brother Ross is a Mason and a member of both the Scottish Rite and Shrine
Legion of Honor (1971)
Chevalier (1960)
Initiated: Robert Le Bruce Chapter (1950)
Washington, D.C.