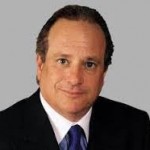 Dean Spanos
President and CEO of the San Diego Chargers, Community Leader
"My experiences with DeMolay were invaluable in providing me with a guiding path to success in every aspect of my life, including as a husband, father, and businessman. For that I am eternally grateful."
Honors:
Spanos was initiated into Acacia Chapter DeMolay in Stockton, California.
Spanos was inducted into the DeMolay Hall of Fame on June 21, 2003.