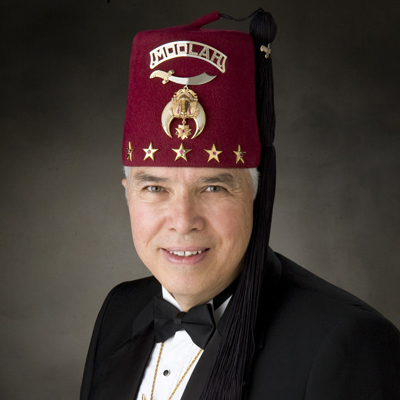 Douglas E. Maxwell
"A house is only as strong as its foundation"... DeMolay builds in young men... a strong foundation for the rest of their lives.
So many of the successful men of our time... have had DeMolay as the groundwork on which to build... not only a successful career but the moral compass to make that career meaningful in their community and their nation.
DeMolay brings a young man to the truth of his existence... and why he should and will be a leader and mentor to others in his lifetime. It is nothing more than his duty to the teachings of Jacques DeMolay- from whence we came.
"May all young men continue to have the opportunity to seek knowledge and learn from the principles that have guided earlier DeMolays - to compassionate, caring and productive lives."
Honors:
Imperial Potentate of the Imperial Shrine of North America 2008-2009
Graduate University of Kansas - BS Architectural Engineering & Finance (1969)
Southern Illinois University - MBA (1975)
United States Air Force 2nd Lieutenant
Vietnamese Combat Service Medals & Air Force Commendation Medal
Departed Military with rank of Captain (1975)
Ancient Accepted Scottish Rite, Southern Jurisdiction - Valley of St. Louis
Past Potentate Moolah Shriners
Knight Templar in the York Rite
President & CEO, Shriners Hospital for Children
Honorary Member of DeMolay International Supreme Council
Initiated: Sentinel Chapter (Missouri) - 1962
Active Legion of Honor