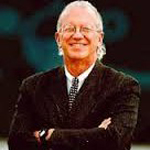 J. Robert Duncan
Businessman
"I credit my family and business success to the values that I was taught; values that include respect from everyone, trusting others, and working as a team. Those values came from my parents, my school, and organizations such as DeMolay. I have always enjoyed and benefited from interaction with others - DeMolay was one of my first experiences in that regard. I would encourage all young people to listen and learn - your values are with you all your life."
Honors:
Duncan was initiated into St. DeGraph Chapter DeMolay in Clarinda, Iowa, in 1957.
He is a Legion of Honor recipient.
Duncan was inducted into the DeMolay Hall of Fame on June 16, 2001.