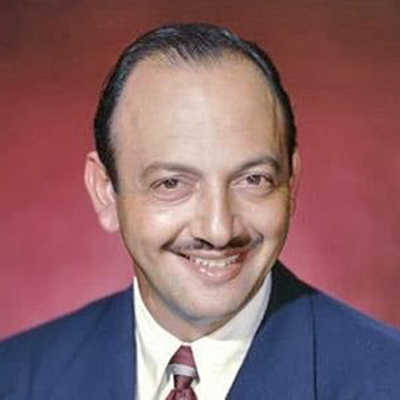 Mel Blanc
Voice Actor
"I have been a member of DeMolay for sixty-three years. I thank God and DeMolay for helping me become kind and thoughtful to my parents and all my friends. I had many opportunities to do the wrong things, and I might have done them, if it were not for DeMolay. God bless them."
Honors:
America's favorite cartoon voice.America's favorite cartoon voice.
Voices include:
Bugs Bunny
Porky Pig
Daffy Duck
Sylvesterthe Cat
Tweety
Elmer Fudd
Foghorn Leghorn
Road Runner
Barney Rubble
Speedy Gonzales and many, many more.
Recognized as an intregral part of American History with a permanentexhibit in the Smithsonian Institution.
Recipient of Congressional and Presidential Citations foroutstanding contributions to society.
Selected by young people in 1986 as one of the five individualsthey would most like to meet.
Others included were George Washington,Ronald Reagan and Abe Lincoln.Legion of Honor 1966.Sunnyside Chapter, Portland, Oregon. Initiated 1925.